About Us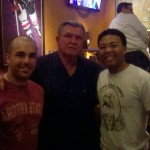 Co-Founder- Zack Cimini
Zack Cimini has been apart of the fantasy sports world since 1996. He helped out with sites as e-sports.com in its inception as well as netsportmag.com and jimrome.com. In the early years of Rotonews now Rotowire.com he was one of the main writers for their first four fantasy football summer magazine issues. In 2003 he launched Notjustagame.com for the fantasy sports enthusiast and also from a handicapping perspective.
Being involved with sports handicapping and the fantasy sports world from my days as a teen all the way until now has taught me an immense amount about different variables too succeed. They both can be a successful endeavor with proper discipline and by utilizing the right sources. I can be that source for you and below I'll go into my philosophies as a sports handicapper.
For one I know that there are hundreds and hundreds of sports handicappers out there. All proclaim they're this high percentage handicapper and have "inside information". I'm here to tell you that both are fallacies. There is no such thing as inside information anymore. The social media world eliminated that in the last five to seven years.
Movement of point spreads are more determined by media ticker information than anything else. How many times have you seen a ticker flash on a one-game suspension or an athlete sitting out and minutes later the point spread in that game has shifted exponentially? That's the root of point spread movement and often times than not the wrong movement.
High percentages are also the biggest common fallacy. The oddmakers are based where? Casinos. Go ahead and try your luck at the numerous games at a casino and you'll walk out eight times out of ten with less money. Oddmakers are just as sharp with their lines to dictate you being one of those eight walking out of the sportsbook.
Zack has had a great track record for picks and will prove to you with daily value play offerings and season packages. Depending on the period in the season a discount may be offered. To find out the current price of an in-season package feel free to email him at notjustagame23@gmail.com
Sports Handicapper—Hollis Barnhart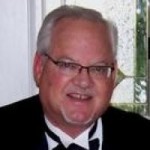 Hollis has been known in the sports handicapping field for over 30 years. The Las Vegas guru has and Zack will be a part of a plethora of videos on numerous sites to aid sports bettors year round. His picks will an added addition to notjustagameblogspot.com, with possible bundle offerings with Zack's plays.
Social Media Handler/Representative: Vinny Cimini
Any requests for picks or other information are handled by Vinny Cimini II. He also updates and monitors the social media pages for notjustagame.com
The extensive knowledge on the game of football and need to know the, who, what, when and where's keeps me on my toes, and constantly analyzing to predict the next move that needs to be made. Though the humor may vary from funny to a typical dry Belichick joke (pause for crickets), the one Constant that remains will be the undeniable truth.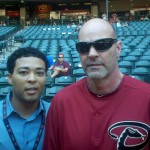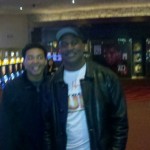 Writer-Vidur Malik
As a sports fan in the Bay Area, Vidur hasn't been able to watch his home teams for very long before their seasons end. He is confident that the 49ers can play in January this upcoming season, and that the Warriors will be back in the postseason after a few more years of rebuilding. He thinks the Giants and A's have a shot this year, and as for the Raiders, he doesn't want to talk about it.
After graduating high school, Vidur spent his first two years of college at UC Merced. He got involved in the student newspaper, and became the editor-in-chief his sophomore year. He then transferred to UCLA, where he currently studies, and loves it. He writes for the Sports section of the Daily Bruin, and is thrilled to be at a school where the sports teams know a thing or two about winning. Vidur has previously written for and edited the sports section of his high school paper, freelanced for the San Jose Mercury News, and written for the popular hip-hop and culture blog The Smoking Section.